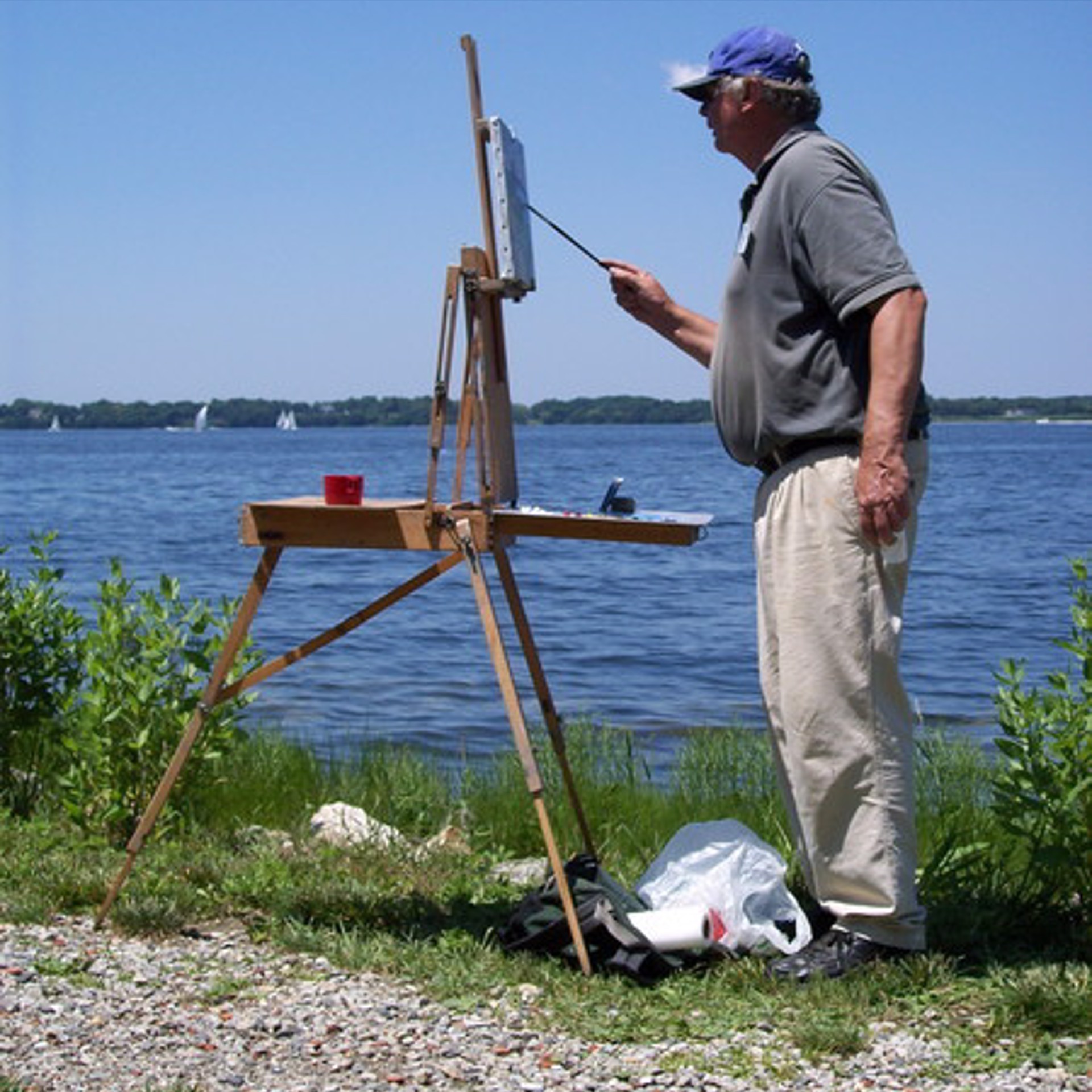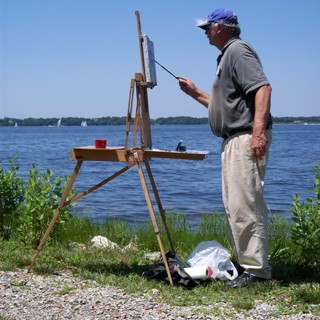 David P. Curtis
David P. Curtis grew up on Cape Ann, an area noted for its rich artistic history. Introduced to painting at an early age by his artist father Roger W. Curtis, David attended weekend classes at the Massachusetts College of Art, and received critiques from artist Ken Gore.
Graduating high school, Curtis spent the summer of 1968 studying at the Boston Museum School, and in the fall, Vesper George School of Art, Boston. In January 1969, he began working under Boston painter R. H. Ives Gammell and remained with him until June 1971. Curtis returned to Gammell in the latter part of 1974 and remained in the atelier until the following year. Curtis also studied part-time with Robert Douglas Hunter.
Curtis is an artist member, and past member of the Board of Managers, of the Guild of Boston Artists; an artist member and past Chairman of the Arts and Exhibition Committee of the North Shore Arts Association, and an artist member and current President of Rockport Art Association. Primarily a plein air landscape painter, Curtis has been instructing outdoor oil painting classes and workshops on Cape Ann since 1993.
Even though he considers himself more of an impressionist than a painter of realism, his landscape paintings portray each season with the splendor of detailed strokes that form recognizable picturesque views. "To paint nature," says Curtis, "you need to be out there, on location, where you can savor the ambience and really get a sense of the atmosphere and how it affects the landscape."
He says his landscapes become his personality, or his personality becomes landscapes. "Every time I go out and paint the same subject over and over, there's something new about it." Whether the season or particular time of day, Curtis finds an endless reservoir provided by nature, and never feels restricted by his subject matter. "It's more inspiring to paint outdoors, with 360 degrees all around me," he says. "There is nothing like being surrounded by nature to inspire the plein air painter."
CAPE ANN SUMMER WORKSHOPS & PLEIN AIR SATURDAY
Read More