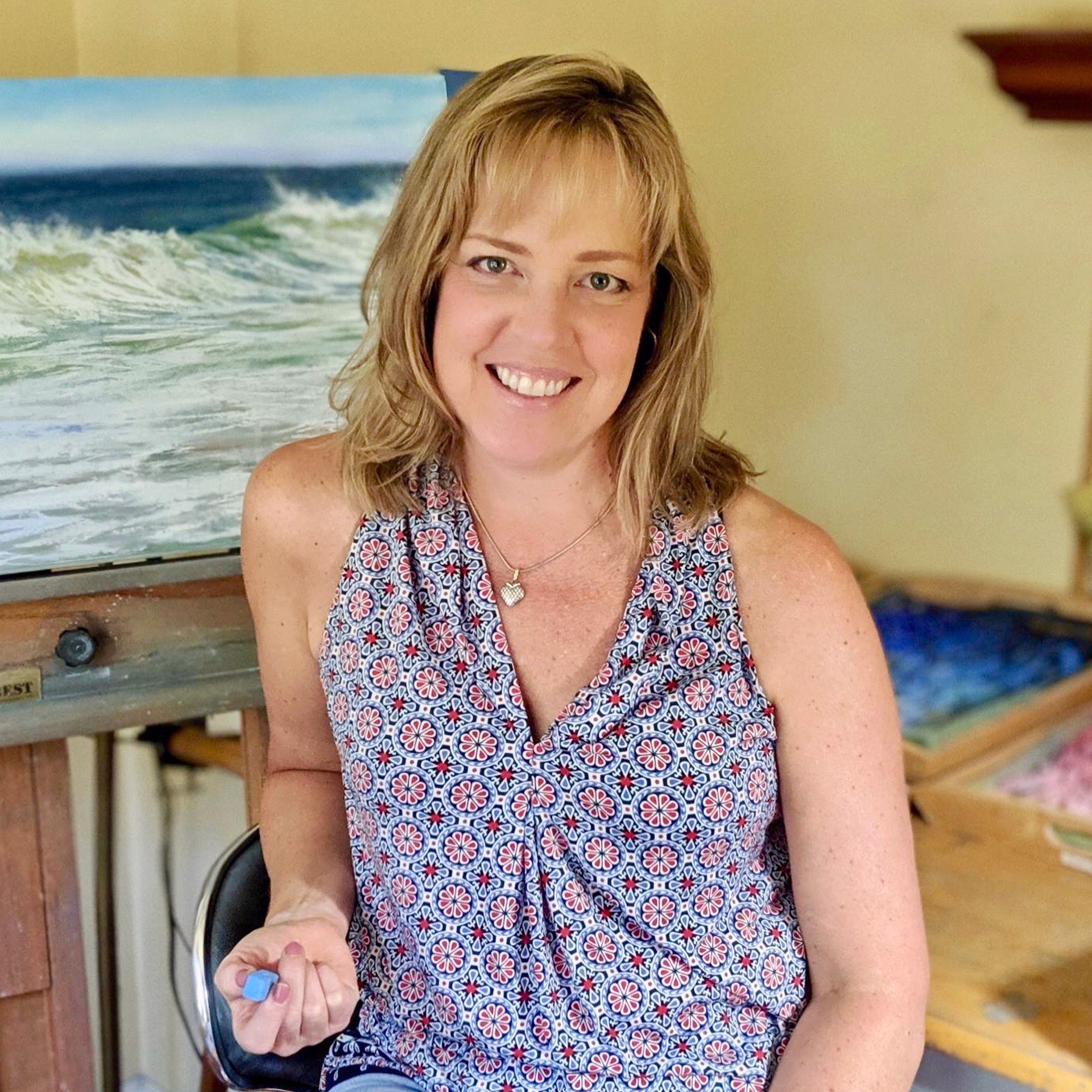 About Jeanne Rosier Smith
Jeanne Rosier Smith grew up painting, but first discovered pastel when a box of Nupastels arrived in the mail from an uncle in Massachusetts, 20 years ago. "You might enjoy these," he said. Little by little, that box box changed her life.
She studied art at Georgetown University and later at the DuCret School of Art in New Jersey. After earning a Ph.D. in English and teaching college English for ten years, she made the switch to full time professional art in 2005. She now teaches workshops in her home studio, nationwide and internationally, and is represented by several East Coast galleries. Her subjects are diverse: landscape, portrait, food, and the sea. She has produced a 3–DVD series of instructional videos on painting seascapes, available on this website. She has chosen two signature sets of pastels, a set of 30 Terry Ludwig Seascape pastels, available on this website, and a set of 80 Richeson Land & Sea pastels, available on Amazon.
Read More