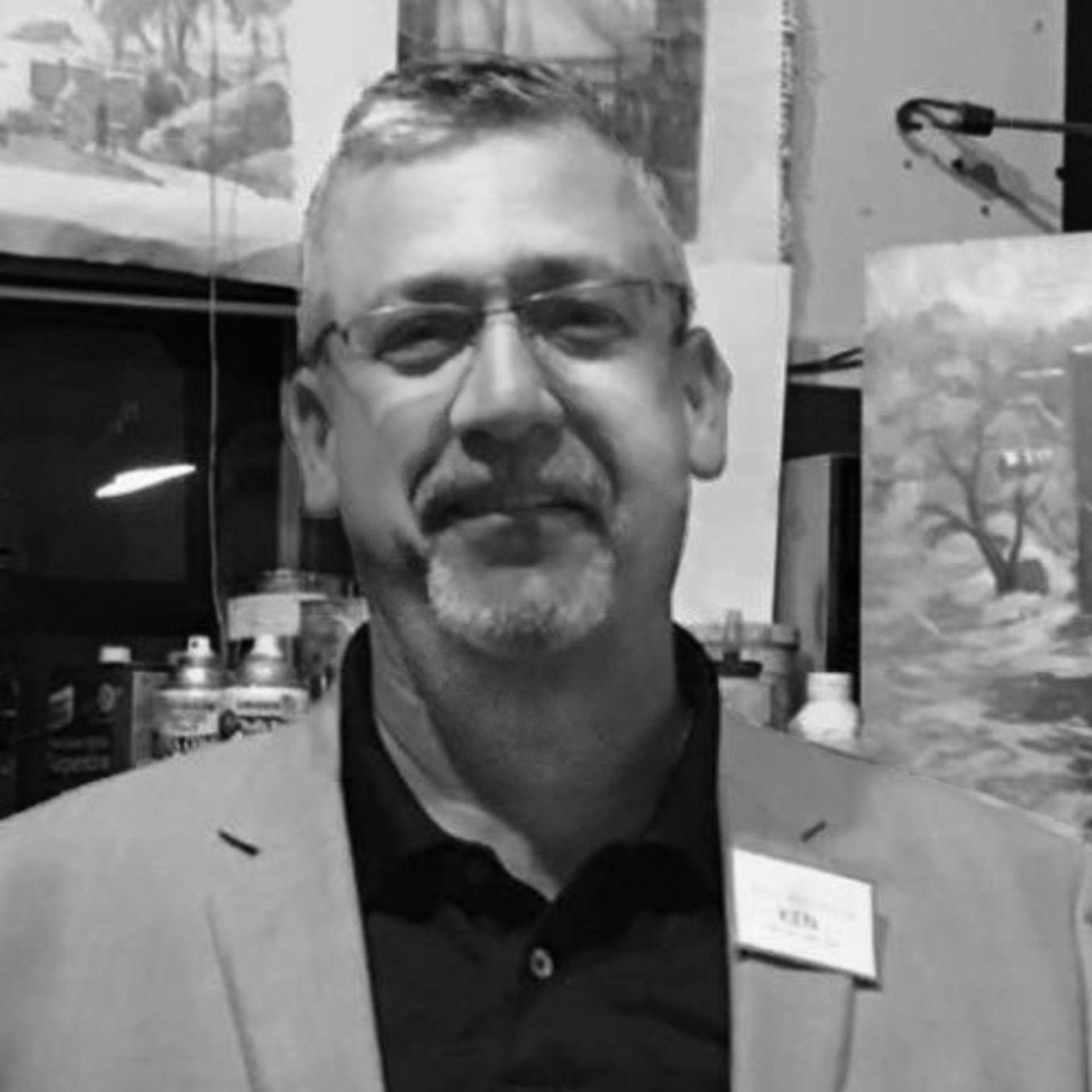 Ken Knowles
ARTIST BIOGRAPHY

Ken Knowles has been painting outdoors in oils for 28 years. His success has afforded him a beautiful home and studio in the art colony of Rockport Massachusetts, where he grew up.
Mr. Knowles studied with master Cape Ann painters T.M. Nicholas, John Terelak and Stapleton Kearns. A full member of several associations, Ken has an award winning reputation at a national level. His work is part of countless private collections in both the U.S. and abroad.
Knowles is fortunate to be painting what he loves for an appreciative audience, and continuing a tradition in American impressionism.
Memberships
ROCKPORT ART ASSOCIATION
NORTH SHORE ART ASSOCIATION -

President 2013, 2014

ACADEMIC ART ASSOCIATION
HUDSON VALLEY ART ASSOCIATION
STAMFORD ART ASSOCIATION
ROBERT B. DONNELLY JR. M.D. AWARD
JOHN and MARGARET LOUGHLIN AWARD
THE BANK GLOUCESTER AWARD
ROSAMOND SMITH BOUVE' AWARD
3rd PLACE MANCHESTER PLEIN AIR ARTISTS SHOW
GLEN JORGESEN MEMORIAL AWARD
ROCKPORT ART ASSOCIATION Landscape '11
PORTAIT/FIGURE EXCELLENCE RAA '11
AAA SILVER BRUSH AWARD
FREDA GALLERY AWARD
RAA EXCELLENCE IN OIL LANDSCAPE
RAA ALAN A. DAVIDSON MEMORIAL
1st PRIZE STAMFORD ART ASSOCIATION
EDWARD AND ELIZABETH MEMORIAL
BERNARD COREY MEMORIAL AWARD
View Ken Knowles artwork on our marketplace.
Read More