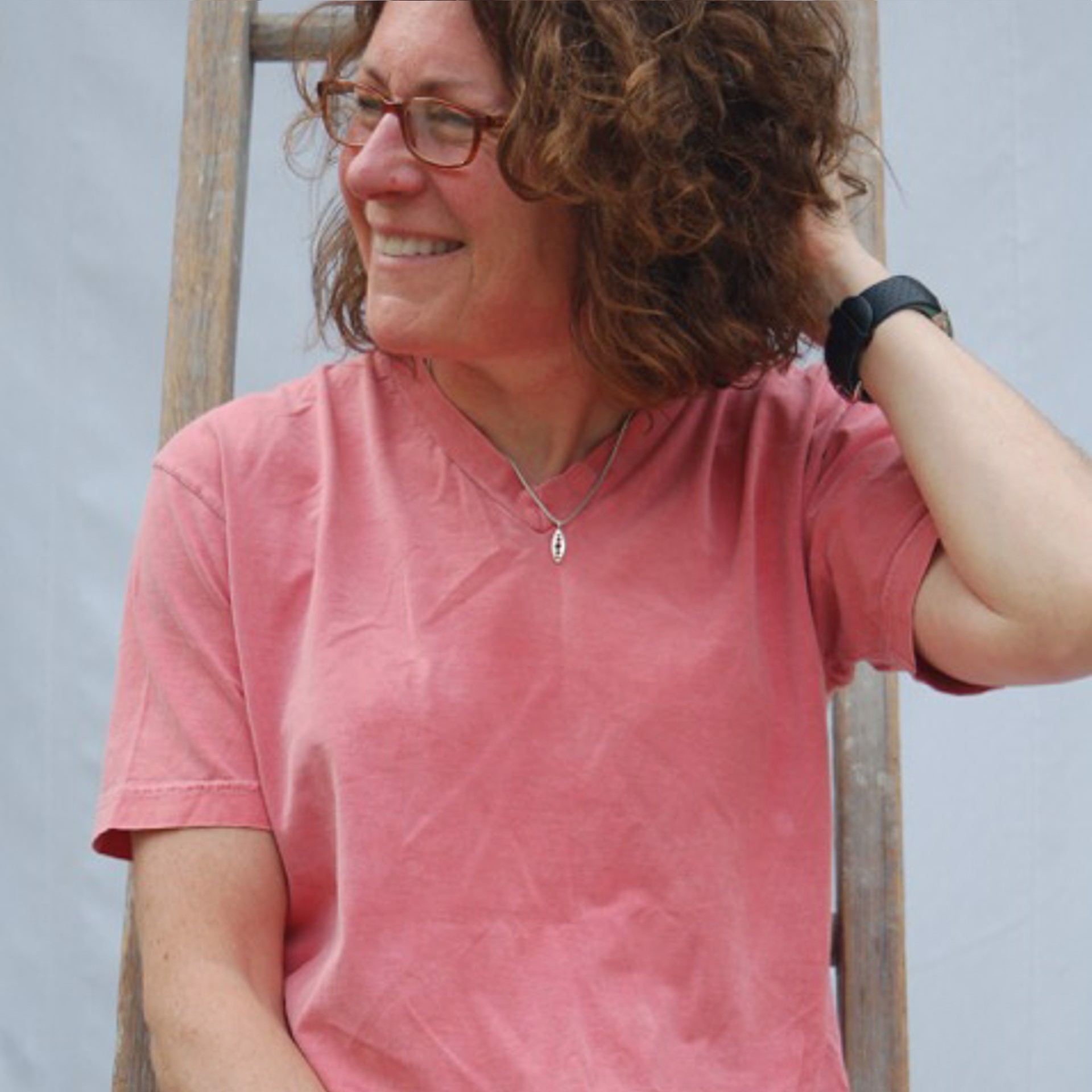 Abby Lammers
Abby Lammers, a native of Missouri, works as a full time artist from her studios in East Falmouth, MA and Rochester, NY. She attended Missouri State University, Springfield, MO and received a B.F.A, with an emphasis in design. After working in the Advertising industry for thirteen years, as an Art Director, she launched her painting career in 1994.
A love for design is clearly apparent in her landscape and still life paintings where she presents ordinary objects and scenes in a refreshing contemporary representational style. Using a range of palettes, Lammers explores how color changes the appearance and relationships of objects to one another. Her eclectic combinations of color, form and asymmetrical composition force the viewer to reconsider their perspective on the everyday.
Her work has been featured in numerous group and solo shows at museums, galleries and cultural centers throughout the United States. Over her twenty-one year career her accomplishments include acceptance into over 200 national exhibitions and winning over 75 awards. Her exhibitions list consists of such prestigious shows as Academic Artists Association, American Watercolor Society, Audubon Artists, Catharine Lorillard Wolfe Art Club, The International Society Of Acrylic Painters, National Society of Painters in Casein & Acrylic, National Watercolor Society, Northwest Watercolor Society, Rocky Mountain National Watermedia, The Butler Institute Of American Art, Transparent Watercolor Society Of America, Watercolor U.S.A. and Watercolor West.
Ms. Lammers work was recognized, in the twentieth anniversary issue of American Artist's Watercolor, as one of the top emerging watercolorist in the country. In April of 2005 she was a contributing artist for a book entitled Powercolor, by Caroline Jaspers and published by Watson- Guptill Publishers. Lammers work has also been featured in the January 2004 edition of The Artist's Magazine and the December 2003 edition of Watercolor Magic, each naming her as one of the top up and coming contemporary painters in the country. Art Business News also featured Ms. Lammers as an emerging artist in the trendsetters section of the 2002 February issue. In August 2001, American Artist published a six page article entitled "The Watercolor Page: Out Of The Ordinary," highlighting seven of Ms. Lammers watercolor and acrylic paintings.
Ms. Lammers is currently represented by Cape Gallery Framer, Falmouth, MA and The Copley Society of Art, Boston, MA.
2016 Charles Fine Arts awarded Artist in Residency.
View more about Abby Lammers & her artwork at our online marketplace.
Read More