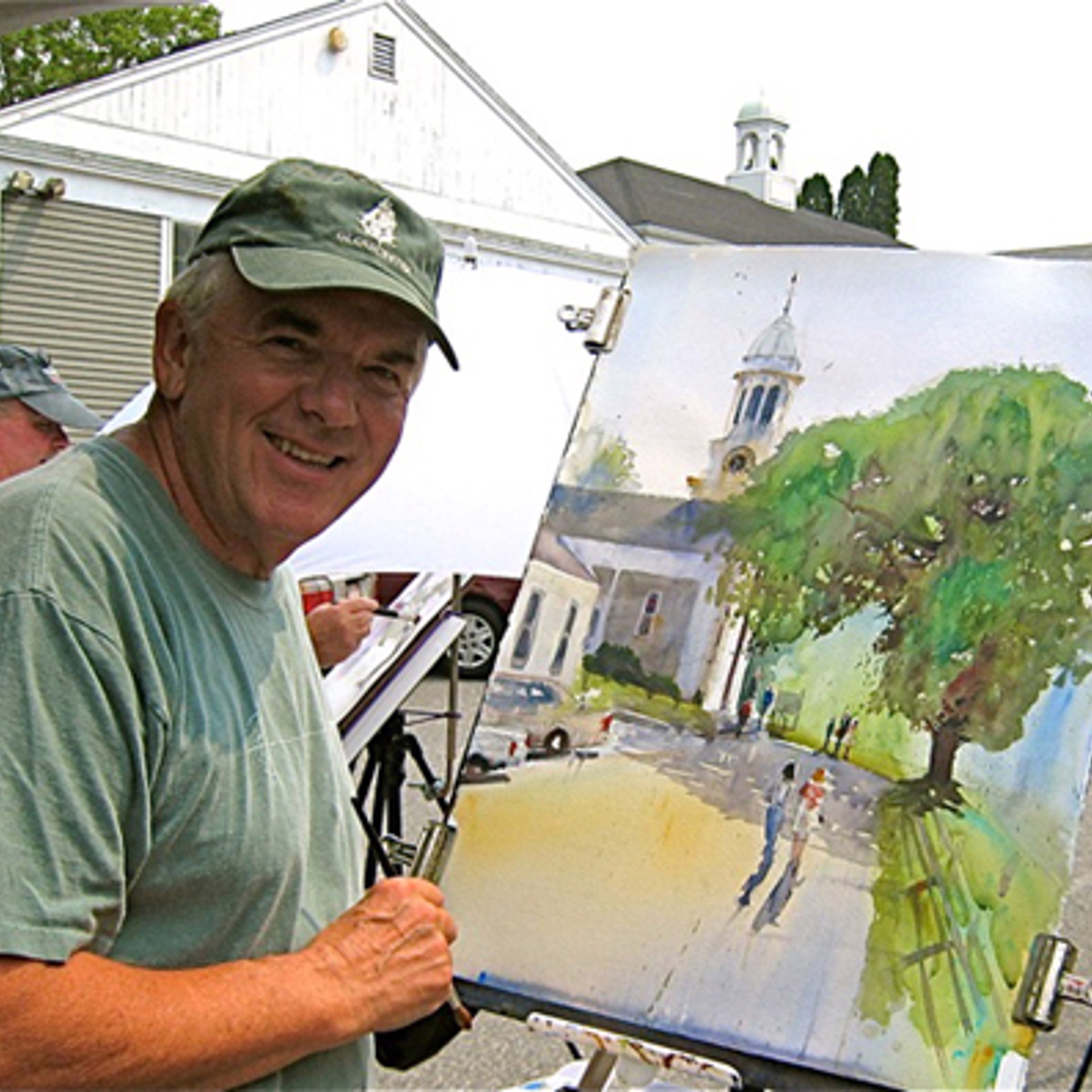 Paul George
New England artist Paul George was born in Cambridge, Massachusetts. He has a BS from Northeastern University, Boston, MA. Paul studied at the MFA School in Boston and he is a signature member of the National Watercolor Society. He is also an active member of the The Maritime Gallery at Mystic Seaport, Lyme Art Association, New England Watercolor Society, North Shore Art Association and former Vice President of the Rockport Art Association.

Paul has won 65 awards from local and National organizations. His painting "Winterblues" was accepted by the American Watercolor Society for their 133rd exhibition at the Salmagundi Club in NY City, he also won the Winsor & Newton Award for Excellence in Watercolor at the National Watercolor Society and the Gold and Bronze Medals from the New England Watercolor Society.

Paul resides in Ipswich, MA. with his wife KT Morse, also a fine artist, he has been teaching oil and watercolor workshops in Cape Ann Ma, Monhegan Island ME, Florida, and various locations in Europe since 1996. His work can be seen at Mystic Seaport Gallery, Muzio Designs, Essex, MA, Alpers Gallery, Andover, MA and the above Art Associations.

View more of Paul George's paintings on our marketplace.

Read More